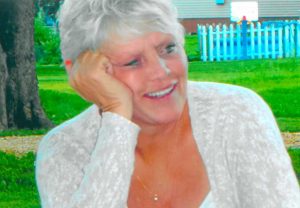 ****** Due to Covid_19, services have changed for Ruth. A visitation for the PUBLIC ONLY, if they wish to pay their respects, will be held from 10AM until 11:30AM on Saturday, December 11th at the funeral home. A PRIVATE FAMILY SERVICE will be held later. If you have any questions or concerns, please call the Pape Funeral Home.
Ruth Ann Eversoll Leu, age 60 of Clinton, passed away Wednesday, December 8th, 2021 at her home. Visitation will be held on Saturday, December 11th from 10 AM until 1 PM at Pape Funeral Home. A funeral service will follow at 1 PM at the funeral home. After the service, cremation rites will be accorded. Online condolences may be left at www.papefh.com.
Ruth Ann was born in Clinton, IA on July 14, 1961, the daughter of Lawrence and Lucille (Broadrick) Eversoll. Ruth Ann also spent a great deal of her childhood with her Uncle Chalmer and Aunt Ruth Young. She graduated from Clinton High in 1979. Ruth Ann married Allen R. Leu on June 11, 1988 in Clinton. Al passed away on Sept. 6, 2020. Ruth Ann worked as a receptionist at the Head Shed and later as a greeter at Pape Funeral Home. She enjoyed traveling, playing cards and bingo, going to the casino, talking on the phone, and most of all spending time with her family and friends.
Ruth Ann is survived by her three sons, Geoffrey (Sarah) Leu of Clinton, Tom (Jacquelyn) Leu of Houston, TX, and Nick Leu of Clinton; her grandchildren, Alexander, Georgia, and Isabella; siblings Oran (Grace) Brown of Oshkosh, WI, Jean (Don) Waision of Clinton, Juanita (Chris) Lease of Milton, PA, Emma (Phil) Jordan of Clinton, and Elmer Eversoll who is a travelling man, and many special nieces and nephews. She was preceded in death by her parents; husband Al; two sisters and two brothers. Ruth Ann wanted to give a special thanks to all of her special friends throughout her life.