Services
Let Us Lend a Helping Hand
At Pape Funeral Home, we are proud to offer a wide selection of services. Whether it is a traditional service or a cremation service we will treat it with the highest regard. We will meet any of your needs with our great location and ADA accessibility. Our family wants to help you make this a time you and your loved ones will never forget. Please feel free to contact us at any time if you have any questions regarding a service. Some of our services are: Traditional Funeral, Graveside, Memorial, Cremation, Shipping, and Pre-need.
We're With You Every Step of The Way
Sed ut perspiciatis unde omnis iste natus error sit voluptatem accusantium doloremque laudantium, totam rem.
Traditional Funeral Service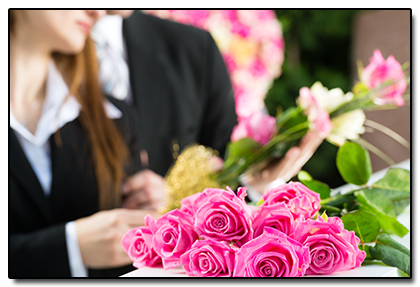 At Pape Funeral Home, we are proud to offer a wide selection of services.
A skilled funeral director will help you create a ceremony or service based on the spirit and personality of your loved one, and how you want to remember and honor a life well lived. Every individual is unique, and there are many different ways you can share their life story during a viewing, visitation and service, while providing beautiful expressions that capture the essence of who your loved one was.
In addition to the decision regarding the type of burial casket to select for your loved one's funeral, services today can also incorporate various types of tributes, eulogies and celebrations of life by clergy, families and close friends. Music can provide comfort as well as a fond memory. Cherished photos and mementos displayed through various video solutions, photo boards and memory tables can highlight and create an emotionally connecting ceremony to honor and celebrate the life that has passed.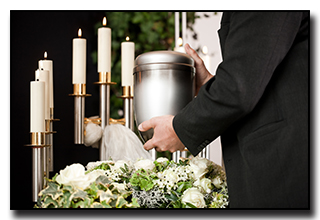 This journey marks a new beginning; now is the most important time to come together and recount the fond memories that tell the story of your loved one. A variety of choices are available to create a loving memorial, bringing together family and friends for a final goodbye. Meaningful ceremonies with personalized memorials can be as unique as the loved one being remembered.
When choosing cremation, the ceremony is a way to inform the community of a loved one's passing, tell their story and celebrate their life. A ceremony is most meaningful when it reflects your loved one's relationships, interests, and the moments you shared. Memorializing your loved one when choosing cremation may include one or any combination of the following choices.
Our Family Serving Yours…
Pape Funeral Home
2308 Pershing Blvd
Clinton, IA 52732
(563) 242-3344