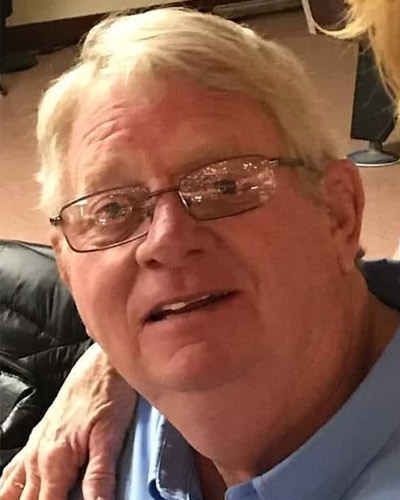 Notes:
       Jock A. Hendricks, age 71 of Clinton, passed away Monday, November 30, 2020 at the V.A. Hospital in Iowa City.  In following Jock's wishes cremation rites will be accorded.  Because of Covid-19 a Celebration of Life will be held at a later date when it's safe.  The Pape Funeral Home is assisting the family.  Memorials in Jock's name may be made to Wounded Warriors.
     Jock was born in Clinton on February 10, 1949, the son of Richard and Jane (Winter) Hendricks.  Following his graduating from Clinton High School he joined the U.S. Army and served in Vietnam during the Vietnam War coming home safe two years later.  Jock married Bonnie Stevens on February 9, 1968 in Clinton.  They would have celebrated their 53rd wedding anniversary this February.  He went to work at Clinton Corn Processing Company until the 1979 strike.  After the strike Jock went to work as a car salesman at McEleney Motors, retiring in 2009 after 27 years.  Jock and Bonnie traveled to Marco Island, Ft. Myers Beach, Naples and Ocho Rio.  When they were young their favorite spot was Jamaica and Negril which they visited many times.  Jock loved traveling by boat on the mighty Mississippi River.  They went all the way to Lock 1 and on the St. Croix River.  He loved taking his kids and grandkids tubing, for long boat rides, and just relaxing on the beautiful Mississippi.  They made many friends along the way.
     Jock's other passion was wrestling.  He competed at Clinton High School under Coach Bob Lueders.  Later in life Jock and Bonnie were heavily involved in the Clinton Youth Wrestling Club where they enjoyed many wrestling friends that have remained part of their family even today.
     Jock is survived by his wife Bonnie; 2 children, Baron Hendricks of Dakota Dunes, SD and Paula Clatt of Zearing, Iowa; 6 grandchildren, Brighten, Faith, Tatum, Brecken, Dakota and Brazell and his sister, Sandra Dennis of San Antonio, TX.  He was preceded in death by his parents and a sister, Marilyn Bentley.  Online condolences may be left at www.papefh.com.