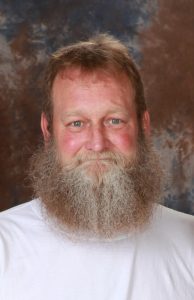 James D. "Jim" Ludemann age 65 of Bloomfield, Iowa, passed away Friday Oct. 15, 2021 at his home. A private family memorial service will be held 1:00 – 3:00 PM Saturday Oct. 23rd at the residence of his sister, Kate at 96 Corliss Ave., Elk Run Heights, IA. Cremation rites have been accorded. The Pape Funeral Home, Clinton, IA is assisting the family. Online condolences may be left at www.papefh.com.
Jim was born on April 3, 1956 in Hampton, Iowa, the son of Harry and Violette (Chappel) Ludemann. He married Tara Weisbrod on Feb. 14, 1997 at the Little Brown Church in Nashua, IA. Jim worked as an assembler for John Deere Ottumwa Works for many years. He enjoyed hunting, fishing, camping, and spending time with family, especially his granddaughters, Jayci and Berklee.
Jim is survived by his wife, Tara Ludemann of Bloomfield, IA; four children, Jeremiah (Becky) Ludemann of Denver, CO, Johnathon Ludemann of Des Moines, IA, Jacob (MacKenzie) Ludemann of Bloomfield, IA, and Justin (Cami) Ludemann of Ottumwa, IA; five grandchildren; his sister, Kate (Bob) Case of Elk Run Heights, IA; his brother, Steve (Barb) Ludemann of Heron Lake, MN; several nieces and nephews, and great nieces and nephews; and his sister-in-law, Cathy Ludemann of Oakdale, MN. He was preceded in death by his parents and two brothers, Fred and Jerry.