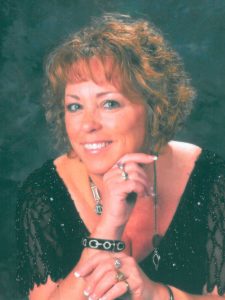 Jackqueline "Jackie" K. Cullinan age 57 of Clinton, passed away Monday, November 22nd, 2021 at her home with her family at her side. Cremation rites will be accorded. A gathering of family and friends will be held from 12 PM until 2 PM on Saturday, November 27th at Prince of Peace Parish in Clinton. A memorial Mass will begin at 2 PM on Saturday. A luncheon will immediately follow the Mass. Inurnment will take place at 2:30 PM on Sunday, November 28th at Lusk Cemetery in Albany, IL. Online condolences may be left at www.papefh.com.
Jackie was born on July 21, 1964 in Iowa City, IA, the daughter of Russell and Dorothy (Wagner) Stanley. She graduated from Clinton High School. She married Shawn Cullinan on April 24, 1999 at the Little Brown Church in Nashua, IA. Jackie worked as a Paratransit Coordinator for the city of Clinton and also at PFC and DM Services. She enjoyed playing Bingo, attending garage sales, shopping, fashion, and especially enjoyed spending time with her family. Jackie never came across a pair of shoes or a purse that she didn't like, often pushing the limit on Shawn's credit cards.
Jackie is survived by her husband Shawn; her sons Jason (Karlee) Enlow of Camanche and Layne (Whitney) Enlow of Davenport; grandchildren Marlee, Genevieve, and Cully; parents Russell and Dorothy Stanley of Clinton; her sister Dotty (Terry) Ziegler of Fulton, IL; and several nieces and nephews. Memorials can be made out to the National Alzheimer's Association located at 225 N. Michigan Ave., Fl. 17, Chicago, IL 60601.