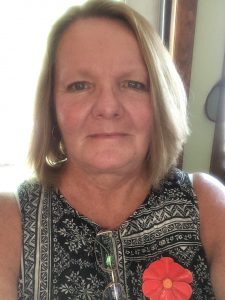 Gwen L. Frye, age 63 of Clinton, passed away Thursday, July 29, 2021 at her home. Funeral services will be held at 11:00 AM on Wednesday, August 4th at the Pape Funeral Home. Visitation will be from 4:00 to 7:00 PM Tuesday at the funeral home. Burial will take place at a later date at Hugo Cemetery, New Florence, Missouri.
Gwen was born in Clinton on October 2, 1957, the daughter of Ronald and Geraldine (Mayer) Remrey. She received her RN training at Clinton Community College. Gwen married John Frye on September 8, 1973 in Clinton. Gwen was employed at Mercy Health Systems, with Mercy Hospice for 17 years and later at Mercy Living Center North. Following her retirement she was an instructor at Clinton Community College.
Gwen attended the River Church. She was very active with the Crisis Pregnancy Center and was involved with Bible study groups. She enjoyed gardening, baking, reading, and feeding the birds, especially cardinals. She was a loving and devoted wife and mother who gave completely of herself. Gwen was a people person who shared her love and compassion with anyone whom asked her.
Gwen is survived by her husband, John; 3 sons, Andy (Amy) Frye of Clinton, Adam (Amanda) Frye of Nashville, TN and Aaron (Kathy) Frye of Port St. Lucie, FL.; 4 grandchildren, Alexander "AJ" John Frye, Devin Bruner, and Caitlin and Logan Erbst; a great grandson, Myles Drew Bruner; 2 sisters, Jacqueline Remrey of Cocoa Beach, Florida and Debbie (Kendall) Strehle of Clinton and nieces and nephews. She was preceded in death by her parents and a brother, Tad Remrey. Memorials may be made to the Crisis Pregnancy Center. Online condolences may be left at www.papefh.com.