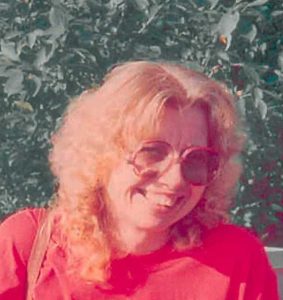 Heidi A. Burn, age 67 of Camanche, passed away Sunday, September 19, 2021 at her home. Funeral services will be held at 11:00 AM on Friday, September 24th at the Pape Funeral Home. Visitation will be from 4:00 to 7:00 PM Thursday at the funeral home. Burial will be in Clinton Lawn Cemetery.
Heidi was born in Clinton on August 19, 1954, the daughter of Richard and Waltraude (Voetteler) Thomas. She graduated from Clinton High School. Heidi married David Burn on December 18, 1992 in Clinton. Heidi had been employed at PFC, A.C. Nielsen, and at Bluff Terrace Nursing Home. She enjoyed crocheting, puzzles, fishing, and making rugs on her loom. She had quite a green thumb and loved animals. She was always there for everyone that needed an ear to listen, loved you for who you were, and always had words of encouragement when you needed them.
Heidi is survived by her husband, David of Camanche; a daughter, Misty (Joe) Hickey of Holt, MO; 3 step-children, Jessica Burn of Dubuque, Mary Paul of Clinton and William Burn of Clinton; 9 grandchildren, Haillee, Zaebian, Vera, Zander, Delilah, Lucille, Otis, Madelynn and Ryleigh, and her sister, Patty Thomas of Clinton. She was preceded in death by her parents; a sister, Monika and a brother, Michael. Online condolences may be left at www.papefh.com.